Wed, 08/17/2016 - 07:34 —

content
Bolton Wanderers have lost Filip Twardzik as the player opted to leave the club, cutting his contract with the club short.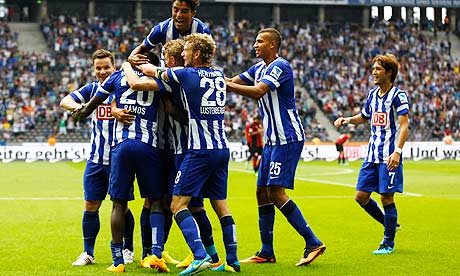 The club has confirmed that the player has left the team as they announced it on the club's official website. The talented 23-year old player still had a year left on his deal with the club but he cut it short most likely because he was not able to get regular football in the first team at the Macron Stadium.
The Czech republic international scored on his debut raising hopes but could only get five games since his move to the club on a free transfer from Scottish giant Celtic FC. Twardzik moved to the Scottish side from Hertha Berlin at the young age of 16 but made the move to Bolton in February last year. He cut his deal short as he is hoping to get regular playing time and establish himself elsewhere.
On the other hand, the club signed a former player David Wheater on a one year deal. Phil Parkinson decided to make the addition to boost the defences, especially the centre back. The player has been with the club since 2011 but left to join Middlesbrough. He is not one of the highest earners at the club like he was before his move away from the club. the player says he is over the misery of the past season and he wants to focus on the new campaign.

Wheater was among the squad that was relegated from the Premier League with the club back in 2009 but he stayed to help the club fight for a spot back in the top flight. They are a tier down now but he says the team is hoping for a quick turnaround, adding that they just need to build confidence by winning games and playing nice football.